Autism Therapy Services.
Providing center based autism therapy with consultations for home and school.
---
Individual Focus.
Behavior consulting services focus on providing individualized, child specific guidance in the following areas:
---
Communication.
Functional Communication Teaching (FCT) helps your child learn to communicate their wants and needs. Without communication skills children have a greater risk of aggression, tantrums, and self-injurious behaviors to have their needs met in their environment.
Nutrition.
Children with Autism Spectrum Disorder often have food aversions and selectivity for specific foods. This can lead to inadequate nutrition. Applied Behavior Analysis can help expand your child's food repertoire.
Rest.
Helping your child get the sleep they need is essential to their overall well-being. Sleep can improve your mood, memory, physical growth, and your ability to retain new information.
Routine.
Children diagnosed with Autism Spectrum Disorder often have a difficult time understanding their surroundings and what is expected from them. Establishing a routine for you child will help them have less stress about how to navigate through their day.
Education.
Applied Behavior Analysis can help your child gain the early learning skills they need to be successful in later educational settings. Continued collaboration can ensure all of your child's needs continue to be met when the transition to school is made.
Social Skills.
Having strong social skills often serves as a predictor for future success, and is one of the most important skills children can develop. Social skills include conversation skills, making and keeping friends, sportsmanship, resolving conflict, and understanding perspectives of others.
---
Our Techniques.
---
At Horizon Behavioral Consulting, we understand how important it is to have a skilled and dedicated team working with your child. That's why we offer the expertise of our Board-Certified Behavior Analysts (BCBA) to help develop programs tailored to your child's strengths and needs. Our comprehensive assessment process ensures that we identify specific areas that need attention, and we work closely with you to address them. Our team is passionate about helping children and their families, and we take pride in providing a safe, supportive, and nurturing environment. We're always here to answer your questions and provide guidance every step of the way. At Horizon Behavioral Consulting, we're dedicated to helping your child succeed. Let us show you how we can make a difference in your child's life.
---
Applied Behavior Analysis (ABA) Principles
Verbal Behavior
Discrete Trial Training
Incidental Teaching
Positive Behavior Support
Errorless Teaching
Fluency Building
Picture Exchange Communication System (PECS)
Ongoing Program Evaluation
---
Skill Development.
At Horizon Behavioral Consulting, we understand that every child is unique in their abilities. That's why we prioritize individualized teaching of skills that are essential to each learner's success and independence. Our team works closely with each child to identify their strengths and areas for growth. From there, we develop a customized plan to help them achieve their goals. Our approach is grounded in evidence-based practices, and we are committed to staying up to date with the latest research in the field. We believe in collaborating with families and other professionals to ensure that each child receives the best possible care. At Horizon Behavioral Consulting, we offer a range of services to support children with a variety of needs. Whether your child needs help with social skills, communication, or behavior management, we are here to help.
---
---
Communication
Peer social engagement
Following instructions
Toilet Training
Feeding and Eating
Play skills
Fine motor/Gross motor skills
Sitting in a small group
Self-Help skills (e.g. feeding self, washing hands, zipping coat, tie shoes)
"In the first 4 months of having HBC services, our son made more progress than the last 4 years with other providers! He was able to resume his academics, and complete classes. Intensive ABA therapy works wonders! HBC has a great staff, flexible scheduling, and is tireless in working with a health insurance company. I encourage any parent needing help for their child to seek out the professionals at HBC. In my book, they're the best!"Kelly, Granger, Indiana
---
Your Family.
We offer exceptional evidence based autism therapy that exceeds our families' expectations. As their caregivers you spend the most time with your child. This is the reason parent training is such a valuable part of your child's treatment and overall progress. You will meet bi-weekly with the BCBA to review your child's progress on current skill acquisitions, discuss ongoing concerns, and begin to develop an understanding of how to apply ABA principles in the home.
---
---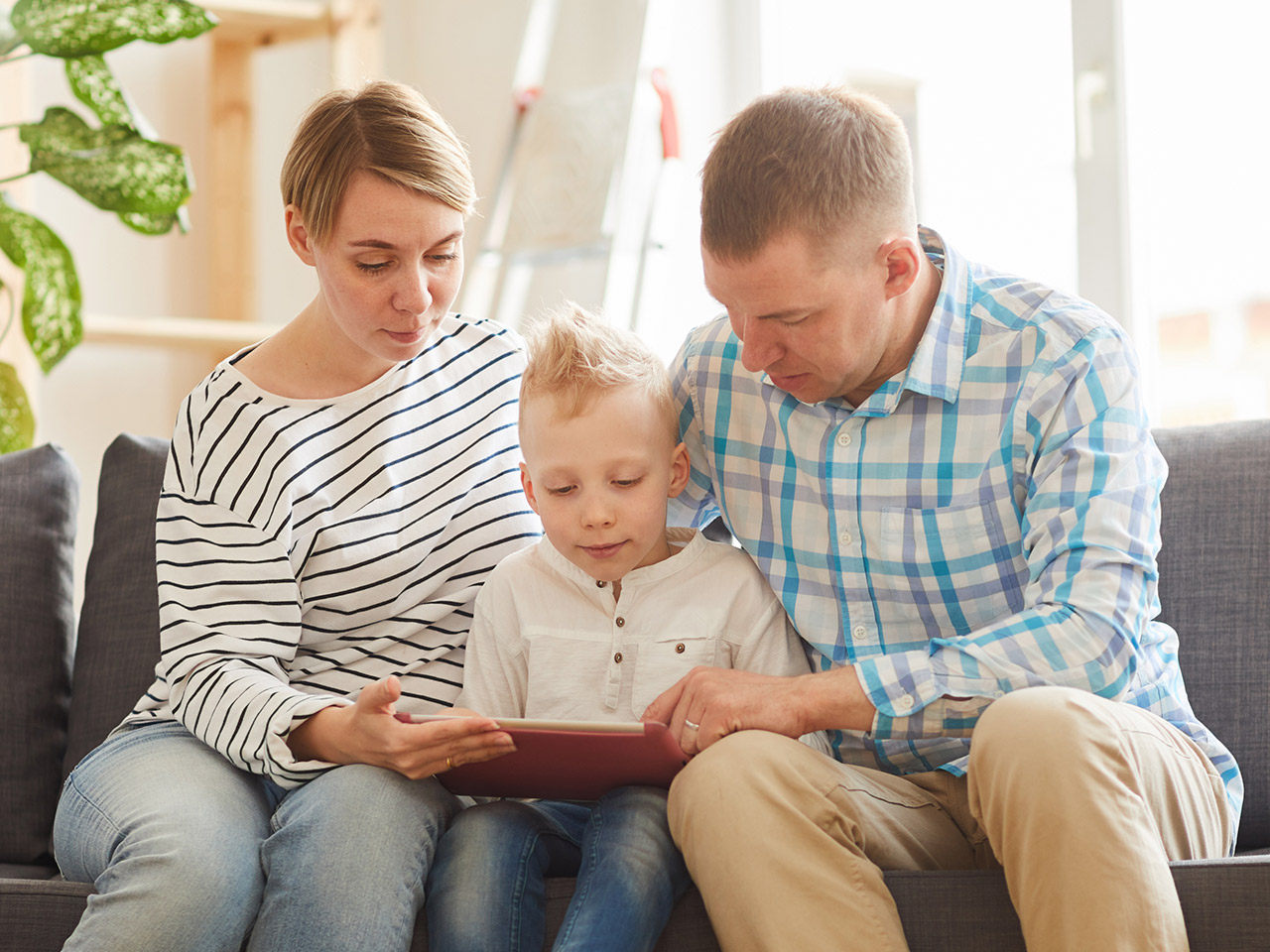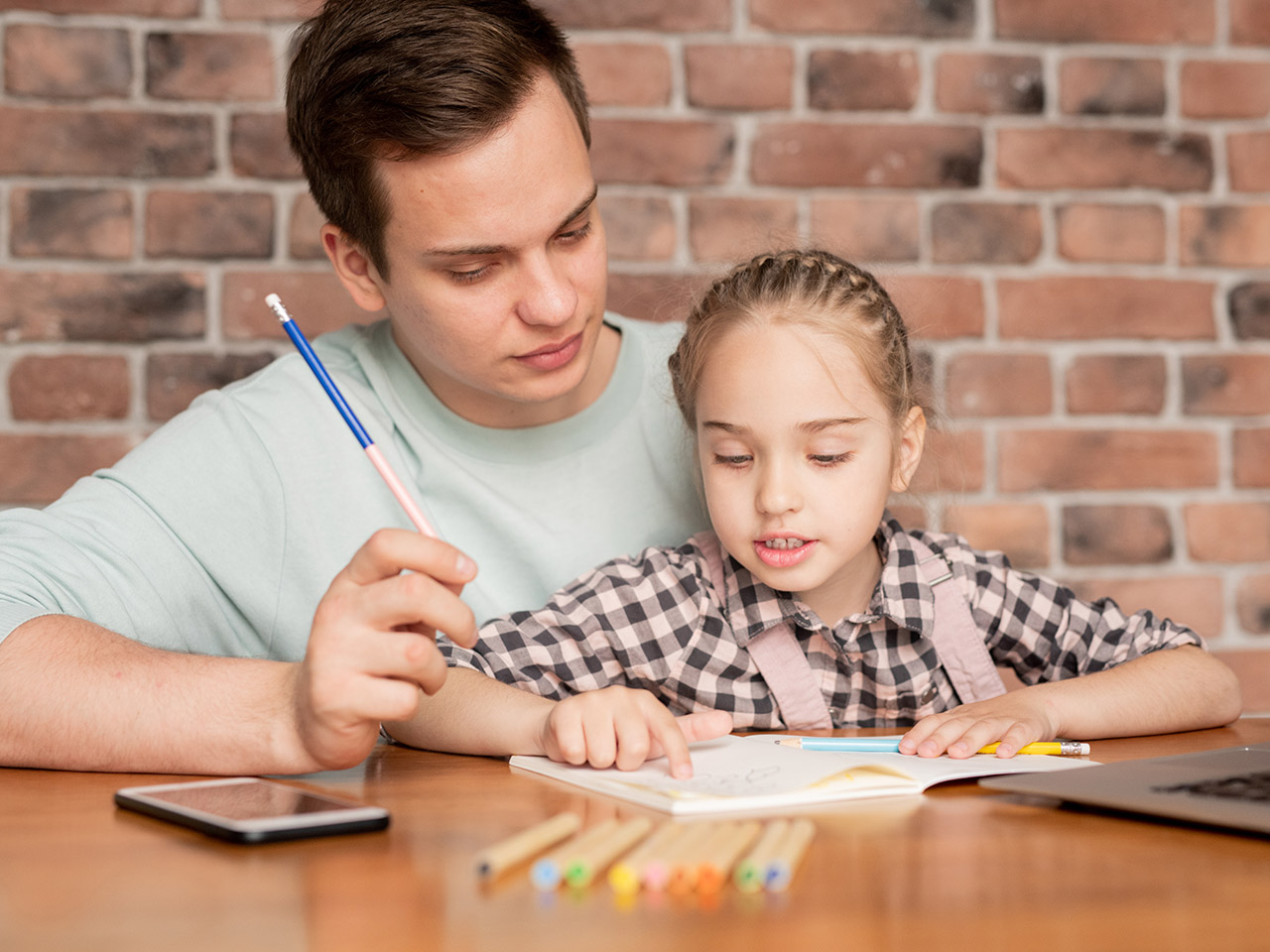 Support For You.
As a parent of a child with autism, you may be overwhelmed by challenging behaviors that leave both you and your child exhausted. Challenging behaviors can have a negative impact on both the child and the family, as it impacts the child's learning and social relationships.
At Horizon Behavioral Consulting we help identify why the challenging behavior is occurring, and help children learn to respond in more socially appropriate ways. Challenging behaviors can occur for many reasons such as a change in daily routine, being asked to complete or tolerate a nonpreferred task (e.g. time for bed, time to get a haircut), or new experiences. Whatever the reason for challenging behavior, we can help you and your child develop skills to reduce challenging behaviors.
Screening.
Development and behavioral screenings assure that children are making progress in areas such as language, social and motor skills. All children should receive regular screening assessments to evaluate the risks of Autism Spectrum Disorder (ASD). If a risk is identified, early intervention can make a difference, so don't' wait.
---
We Can Help.
We are here to support you through your journey and grow with you along the way.
Learn more about how our autism therapy services can help you and your child.
Contact Us